April 21st, 2008 Categories: Panama City Beach Living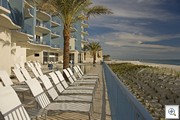 The recent announcement that the Seabreeze Jazz Festival is moving from Gulf Place in Walton County to Pier Park in Panama City Beach will give the Sterling Breeze condo rentals a real shot in the arm. The visitors who rent Sterling Breeze condos will have a variety of pluses based on their selection.
Why Sterling Breeze rentals?
(Click on all pictures to Enlarge).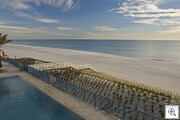 The Sterling Breeze rentals should be full for all five days of the Seabreeze Jazz Festival for several reasons. First, you will be able to walk to Pier Park from Sterling Breeze. You can walk down the beach or down a sidewalk to be built.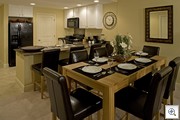 This is not pertinent to the Jazz Festival, but imagine the impact on Sterling Breeze rentals when the new Panama City International Airport is finished in about two years. What will be pertinent are the tastefully furnished gulf front units (all units directly gulf front).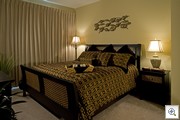 For visitors who experience Sterling Breeze rentals for the first time they will be surprised at the unique touches throughout including several flat panel televisions in each unit. The bedrooms are all tastefully decorated and every unit is completely furnished down to forks and knives.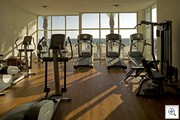 There are plenty of outdoor activities to enjoy with Sterling Breeze rentals (although you could spend some time in their fully equipped gym overlooking the gulf). First and foremost is the Gulf of Mexico – but you can also enjoy the beautiful infinity edge pool, the overflow whirlpool and a wine and tapas bar (again with flat panel displays) that overlooks the pool.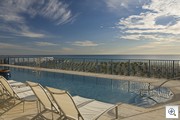 The Seabreeze Jazz Festival will make Sterling Breeze rentals a tough reservation for five days in the spring, but rentals in Sterling Breeze should be brisk year round particularly once Pier Park is built out – and certainly once the new International Airport is complete.
This entry was posted on Monday, April 21st, 2008 at 6:31 pm and is filed under Panama City Beach Living. You can follow any responses to this entry through the RSS 2.0 feed. You can leave a response, or trackback from your own site.