October 13th, 2008 Categories: South Walton Living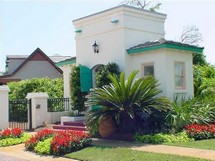 One of the coolest subdivisions on the Emerald Coast is Caribe in Miramar Beach. Caribe Rentals are the choice of many discerning visitors for several reasons.
This gated, gulf front subdivision is located directly across from its well known neighbor, Sandestin. But Caribe Rentals are just as popular as many Sandestin properties because one can stay in a more secluded, private setting – that of Caribe – and still use the amenities of Sandestin.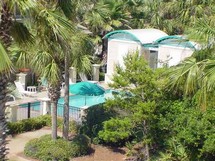 There are additional reasons that Caribe Rentals are very popular in the Sandestin area. Two community pools, tennis court, New Orleans style architecture, two deeded beach accesses and wonderful landscaping make Caribe Rentals one of the top rental communities on the Emerald Coast.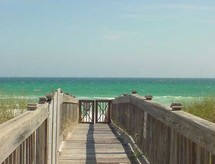 One of the most active rentals that we have in our program is a Caribe Rental. If you are interested in vacationing at one of our Caribe Rentals, please contact us for availability. If you if you own in Caribe and would like to discuss our property management firm for your Caribe Rental or Caribe Rentals if you own more than one property, please contact us for a personal discussion.
This entry was posted on Monday, October 13th, 2008 at 7:56 pm and is filed under South Walton Living. You can follow any responses to this entry through the RSS 2.0 feed. You can leave a response, or trackback from your own site.