October 4th, 2007 Categories: Real Estate News, Rosemary Beach Living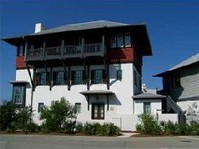 There were two homes sold in Rosemary Beach in September.
One is located on Rosemary Avenue, has five bedrooms and five and a half baths, 4345 square feet and sold for $2.3 million. This beautiful home is just a block away from the gulf and includes a 500 square foot carriage house as part of its stated square footage.
The other home sold is on Belize Lane, has six bedrooms and six and a half baths, 5199 square feet and sold for $2.625 million.
At the beginning of October there are 87 homes for sale in Rosemary Beach. The asking prices range from $809,000 for a two bedroom, one bath cottage home with 710 square feet that is under construction on the north side of CR-30A to $5.495 million for a six bedroom, seven bath home with 4356 square feet.
Homes for Sale in Rosemary Beach – October 1st
Total # of Listings 87
Lowest Price Listing $809,000
Highest Price Listing $5,495,000
Average Price $2,208,221
Avg. Price/SqFt $849
Avg. Days on Mkt 271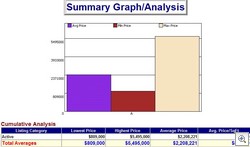 (Click on Graph to Enlarge).
This entry was posted on Thursday, October 4th, 2007 at 8:25 am and is filed under Real Estate News, Rosemary Beach Living. You can follow any responses to this entry through the RSS 2.0 feed. You can leave a response, or trackback from your own site.