October 14th, 2008 Categories: South Walton Living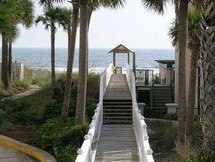 We received such a nice response on our post about Caribe Rentals and were asked several questions about the area – that we thought that we would do another post on Caribe Rentals. Most of the questions centered around the amenities close by for one who is considering a Caribe Rental. We'll address here just a few of the amenities that surround this unique property.
I had mentioned that Caribe was a unique gated community with its neighbor across the street being Sandestin. Sandestin is actually also on the same side of the street as Caribe making the Caribe Rentals even more appealing. We often walk down from Caribe to the outdoor cafe at the Sandestin Hilton for a wonderful lunch or glass of wine at sunset.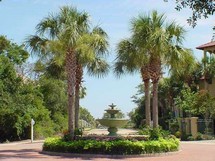 If you are in to walking – and we are – another reason Caribe Rentals is very popular is the morning trek that we oftentimes make to the Whale's Tail for breakfast. The food isn't the absolute best in town, but you can't beat the view.
If you're just in the mood for some barbecue or some really tasty smoky chicken, then almost directly across from the entrance to Caribe is a cool little barbecue joint. Just down the road another quarter mile is Jordano's Pizza which also delivers to the Caribe Rental contingent.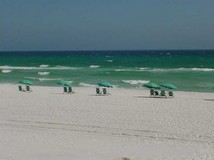 There are also two gas stations or convenience stores about a quarter mile in either direction for the convenience of the Caribe Rental group. And just beyond the gas station to the east of Caribe are The Market Shops at Sandestin featuring a Starbucks and Beef O'Brady's – a good place to catch sporting events. All of this within easy walking or biking distance for Caribe Rentals.
This entry was posted on Tuesday, October 14th, 2008 at 7:25 pm and is filed under South Walton Living. You can follow any responses to this entry through the RSS 2.0 feed. You can leave a response, or trackback from your own site.